Welcome – From the PraiseMoves Missionary
PraiseMoves is the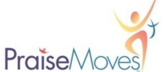 Christian ALTERNATIVE to yoga.
I became a Certified PraiseMoves Instructor out of a desire to provide an alternative for Christians that want to enjoy full body stretching exercise program that incorporates the Word of God and does not compromise their Christian beliefs.
This site represents my whole heart concerning my love for Jesus Christ, the ministry of reconciliation, and my concern for the health and fitness of the Body of Christ.
Here you will find:
PraiseMoves Class Schedules
PraiseMoves DVDs and Products
Holistic and Natural Remedies & Products
Cost Cutting Ideas and Tips
Recipes and Cooking Tips from Mama Mayfield
Promotions and Discounts
Inspirational Articles
Videos…..and more
We are moving the PraiseMoves Missionary pages to a new web site at  ArletiaMayfield.com.  You are invited to visit frequently as we continue to add more content.