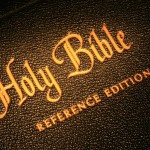 These are the two scriptures and the prophetic word that the Lord gave me to share with you for the 2015 PraiseMoves Atlanta 40-Day Fitness Challenge. 
~ Deuteronomy 8:2-3(NKJV) ~
2 And you shall remember that the Lord your God led you all the way these forty years in the wilderness, to humble you and test you, to know what was in your heart, whether you would keep His commandments or not. 3 So He humbled you, allowed you to hunger, and fed you with manna which you did not know nor did your fathers know, that He might make you know that man shall not live by bread alone; but man lives by every word that proceeds from the mouth of the Lord. 
For some of us, this challenge is a humbling and a testing to see if we are willing to discipline our self  for God to take us to the next level.  He wants to know what is really in our heart.  Are we submitted to Him?  Will be obey Him? Are we ready for what He has planned for us?  He has proven Himself to us again and again.  Are we willing to prove ourselves to Him through obedience and discipline?  Do we trust Him?  Will we eat His word daily for life? If we eat His Word, He will make sure that we are full and show us things that we do not know; things connected to our current situation and to our future and the future of our children.
~ Matthew 4:1-11 (NKJV) ~
1Then Jesus was led up by the Spirit into the wilderness to be tempted by the devil. 2 And when He had fasted forty days and forty nights, afterward He was hungry. 3 Now when the tempter came to Him, he said, "If You are the Son of God, command that these stones become bread." 4 But He answered and said, "It is written, 'Man shall not live by bread alone, but by every word that proceeds from the mouth of God.'" 5 Then the devil took Him up into the holy city, set Him on the pinnacle of the temple, 6 and said to Him, "If You are the Son of God, throw Yourself down. For it is written:'He shall give His angels charge over you, and, In their hands they shall bear you up, Lest you dash your foot against a stone.'"7 Jesus said to him, "It is written again, 'You shall not tempt the Lord your God.'"8 Again, the devil took Him up on an exceedingly high mountain, and showed Him all the kingdoms of the world and their glory. 9 And he said to Him, "All these things I will give You if You will fall down and worship me."10 Then Jesus said to him, "Away with you, Satan! For it is written, 'You shall worship the Lord your God, and Him only you shall serve.'"11 Then the devil left Him, and behold, angels came and ministered to Him.
Jesus was tempted at the beginning of his ministry.  He began with a fast. (We will begin with a healthy dietary adjustment.)  As you can see, the devil came to him when he was weak.  We, too, will be tempted during this challenge – just as Jesus was.  We will face distractions, obstacles, opposition and and above all, temptation, during this challenge.  Our adversary does not want you to get where God is taking you. Do your best to press through. Overcoming the devil's temptations prepared Jesus for the opposition he was going to face in His earthly ministry.  Notice that He didn't argue with satan.  He stood firmly on the Word of God and spoke only God's truth in response to the opposition.  During the challenge, remember, to SPEAK LIFE affirming words (God's Word) to yourself, your situation and those around you.  
After Jesus was tested, God sent angels to minister to Him.  God will help you get through this challenge. Jesus' faithfulness to God empowered Him to heal the sick, cast out demons, and more.  Furthermore, Jesus promises that if we believe in Him that we will also do what He does and even greater works (John 14:12), but we have to follow His example, never give up, submit ourselves to God, resist the devil and BELIEVE in Him and His Word.  
At the end of this 40 days, you can expect transformation in certain areas of your life, but in order to maintain the power of God in your life, you have to make spending time in His Word daily a lifestyle choice.  The same is true for your eating habits and praising God with your body, which is His temple (dwelling place).  Discipline must be exercised daily.  Therefore, don't stop at 40-days.  It may be the end of this challenge, but it is the beginning of your transformation.  God has plans for you.  Be ready.  Be fit.  Be well.  Let's do this.