Help me complete the books that will change the world.
The movie, 2012 was an inspiration to me.  It reminded me that I don't have to be on the New York Times Best Seller list to be successful to God.  He can take these little books and do great things for generations to come.  It's the legacy that matters to me, not the accolades from man.
How your support helps:
Your support helps with publishing expenses as we travel the U.S. assisting ministries, churches and missions by providing them with technology that allows them to impact more people with the Gospel.  The books "feed the sheep" and help support our ministry as Mobile Media Missionaries.  As we progress, we welcome our patrons to take the journey with us through posts that share the Testimony of Christ.
We may even come to your church!
WE HAVE BEEN SENDERS……
I once read a book called, by Neal Pirolo. I found it while grocery shopping.  It was on a giveaway table (FREE).  It changed my life because I knew it was a message from God.  It demonstrated how we can all participate together to reach the nations with the good news of the Gospel of Peace. For the past 7 years, my husband and I have used trueGOD.tv  to share the gospel and help ministries spread the good news. We have also financially supported dozens of ministries and we feel like we are a part of what they are doing.  Now, it's our turn to be "sent ones"
NOW WE ARE BEING SENT…….
If you are not able to GO, your support allows those who are willing and able to do what they are called to do.  YOU CAN SEND.  Send money, send prayers, send letters, and be there for them when they come home.
HOW WILL THESE BOOKS BE USED:
My book projects are being written in preparation to GO! I want to have something to offer that gives people HOPE. You can help support the good work by becoming a PATRON of The Prophetic Scribe.  Follow us in our adventures knowing that you are a part of our Mobile Media Missionary family.  We have given our lives to this work.  Everything we do is for God's glory.
Please visit my Patreon page and consider pledging your ongoing support of our ministries.  
I'm asking for a commitment of AT LEAST $5 month.  That's the price of one gourmet coffee.  
CLICK HERE to Read Posts about current projects.
CLICK HERE to pledge your support.
Thanks!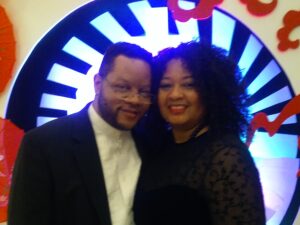 Other ways to support this writing ministry:
Through Prayer and Intercession (Pray for Arletia and Franklin Mayfield and our Media & Publishing Ministries)
Sponsor a Workshop (PraiseMoves, Health & Wellness, Media Technology for Ministries, Banner Bearer Ministry)
One Time Donation: Supports this and other projects of the TPS Writer's Forum
God bless you.  Thanks in advance for your support.
In His Service
Arletia Mayfield "aka" The Prophetic Scribe